Visual Presenter - High Definition Image and Smooth Video Recording

[Ultra HD imagery] 10MP sensor captures live images of Ultra HD (3672 x 2856p) at 15 fps and of Full HD (1920 x 1080p) at 30 fps. Auto-focus lens quickly shifts focus between objects with macro capturing objects as close as 10 cm.
[Diverse Function] Document camera designed for teachers, students and workers alike. It can use this as a doc camera for remote teaching, distance education, in class demonstration and a webcam to interact with students as well as collaborating in projects remotely and web conference calls.
[Wide Compatibility] This USB document camera fits with computer systems such as PC (Windows XP/7/8/10); Also compatible with most online software such as Skype, Zoom, etc.
[Easy Plug and Play] Doc camera comes with a full length USB 2.0 cable. Simply plug into a computer and the doc cam is connected for use. It currently does not have HDMI and VGA cables, which reduces weight.
[Functional Design] Flexible multi-joint design allows for different use functions as webcam and overhead document camera and allows you to capture images from all angles.
[OCR function] Professional ABBYY OCR function support 180+ languages.
Picture Perfect
Who says geography or math can't be fun? Use the BAOSHARE document camera Take a picture or capture video at 30fps, 1080p (HD) to jazz up all your learning visuals.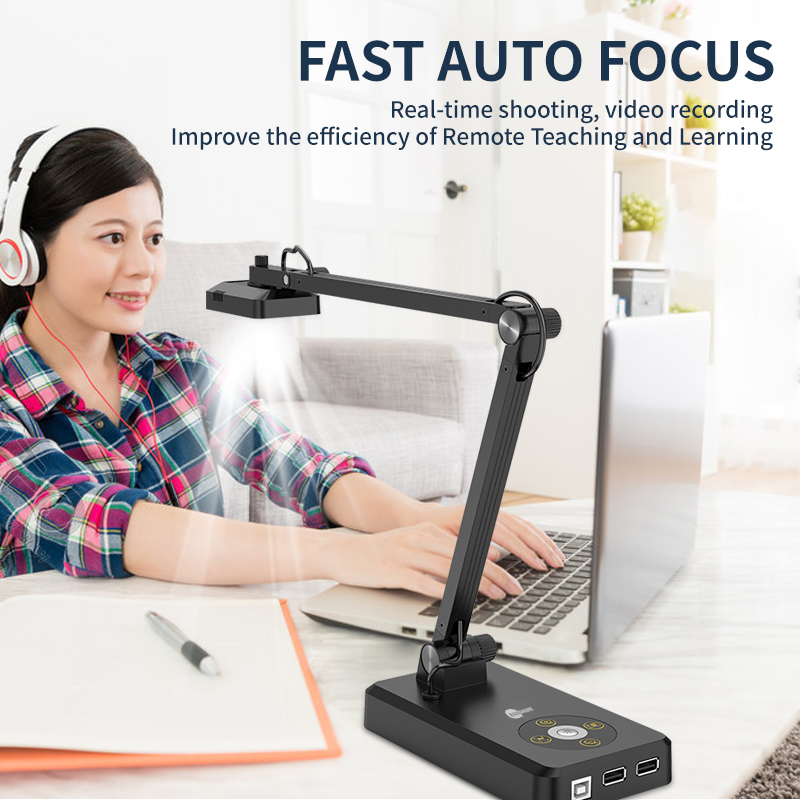 Flexible Design
Smart design for smart use and smart storage; bend it at any angle to teach or to stow away in the tightest space. The BAOSHARE document camera is light, portable and easy to use.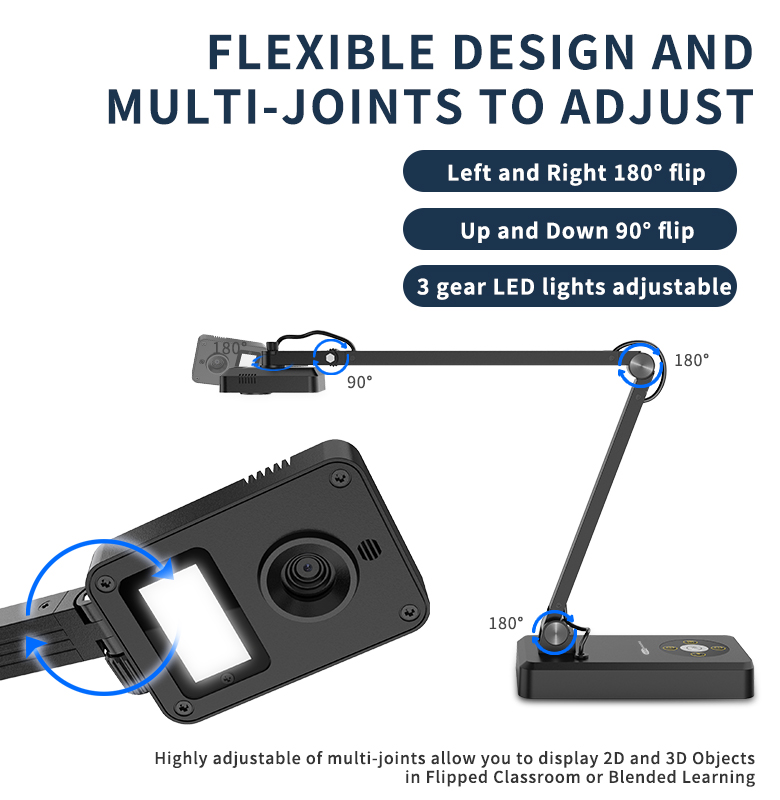 Built-in LED Lights
Every teacher needs a little bit of light when teaching in the dark. The BAOSHARE document camera has built-in LED light to illuminate any object under the camera.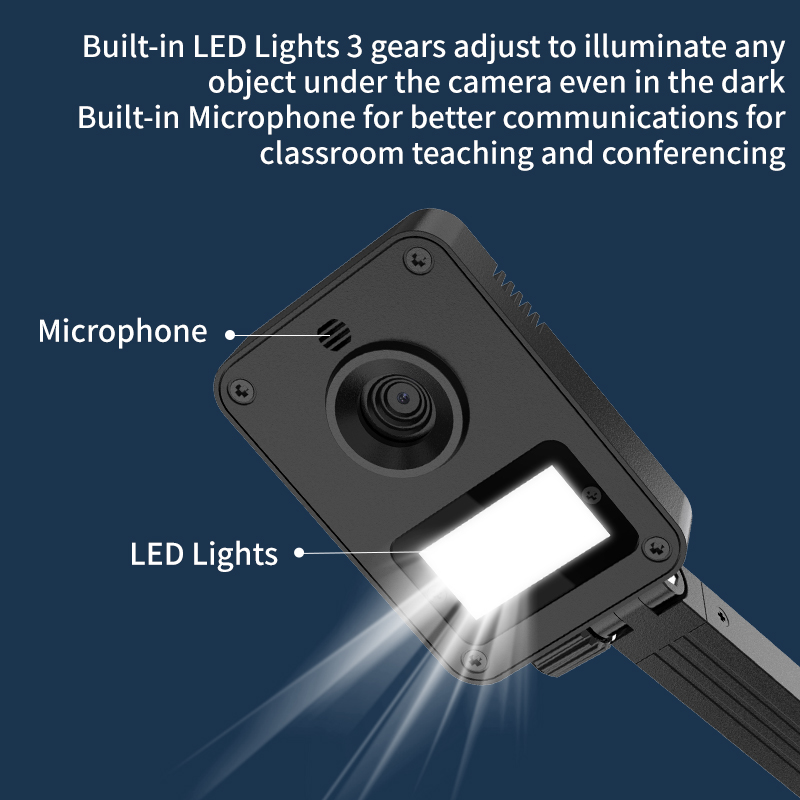 Visualizers Are Perfect For:
· Training
· Education
· Corporate
· Courtroom Evidence
· Broadcast studios
· Video conferencing
· Science Labs
· Dental Labs
· Medical Research
· Presentations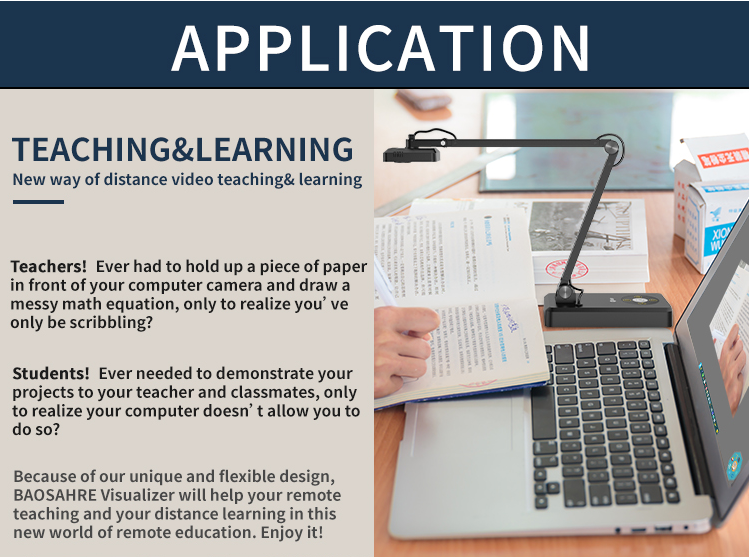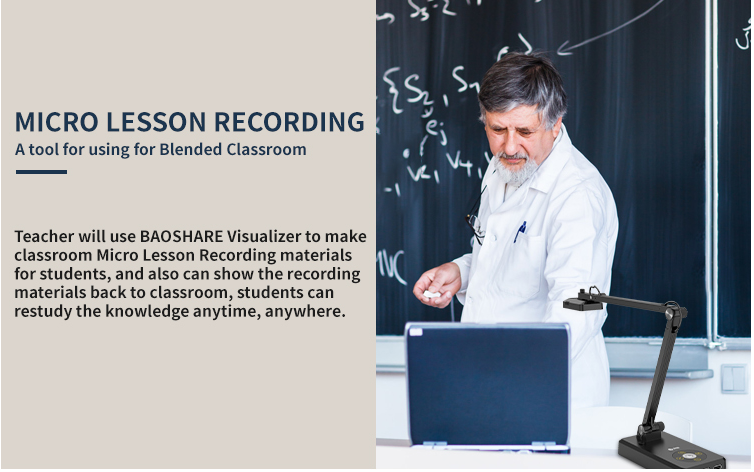 BAOSHARE DOCUMENT CAMERA VISUALIZER
Thank you for reading! We appreciate you stopping be and truly hope you found this article useful and informative.
Be sure to look around at some of our other articles about all things related to document camera visualizer!
Please don't hesitate to contact us if you are interesting.