Make Sure Your Presentation Can Really Be Seen with a Document Camera Visualizer
There's nothing like being able to properly display exactly what you are trying to present. Document cameras, also known as visual presenter,
keep your audience engaged with visually displaying images of any object or text, which can help minimize confusion during your meeting or lesson.
Whether it's a flex cam, USB document camera or platform document camera you want your instruction to appeal to all learning styles
so there's more time to focus on what's important.

BAOSHARE carries trusted brands, and our experienced team can help guide you to the perfect document camera and personalized customer service
to make sure you have the best experience time after time. We help find the best solution for your school or organization.
Go Beyond the Classroom
Create lessons on the go with the USB powered document camera anywhere, anytime. The BAOSHARE document camera displays vivid motion at 10MP with 12x Zoom.
Take advantage of the built-in LED lights, built-in auto focus, and more features at a great price.
Setup So Simple
It's as easy as 1-2-3. The BAOSHARE document camera has only one USB cable to connect for the quickest setup. Configuration made simple for everyday use.
Clear Quality Display
Capture every student's attention with the BAOSHARE document camera's 10MP and 12x Zoom quality picture. Easily magnify any detail in your lesson.

Picture Perfect
Who says geography or math can't be fun? Use the BAOSHARE document camera Take a picture or capture video at 30fps, 1080p (HD) to jazz up all your learning visuals.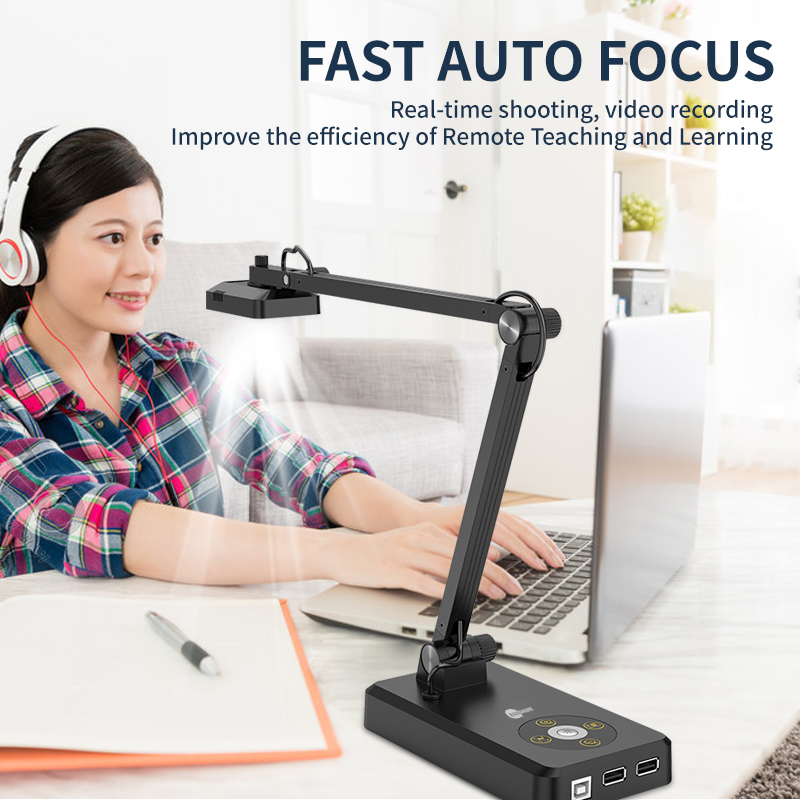 Flexible Design
Smart design for smart use and smart storage; bend it at any angle to teach or to stow away in the tightest space. The BAOSHARE document camera is light, portable and easy to use.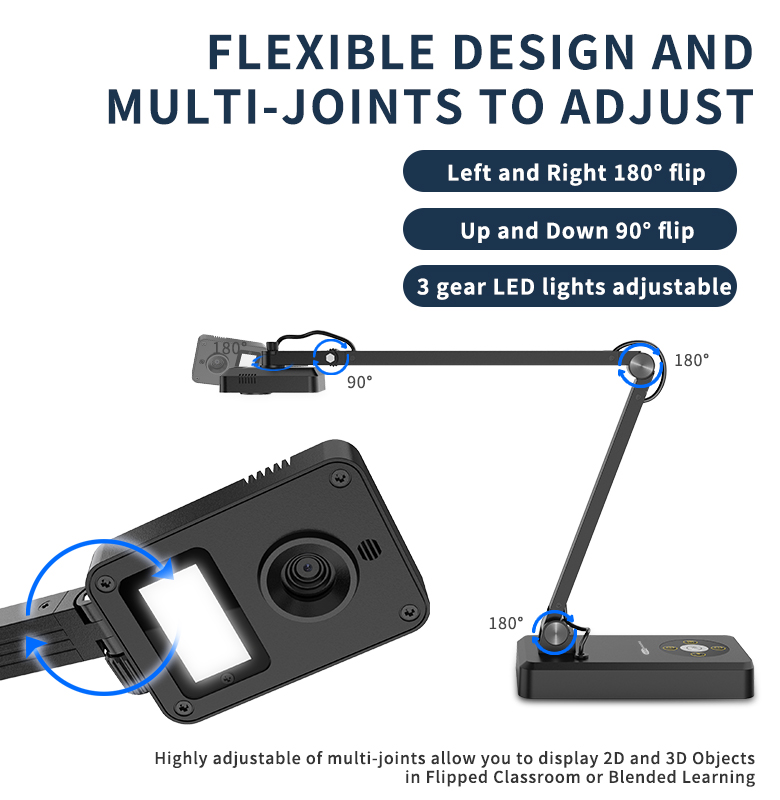 Built-in LED Lights
Every teacher needs a little bit of light when teaching in the dark. The BAOSHARE document camera has built-in LED light to illuminate any object under the camera.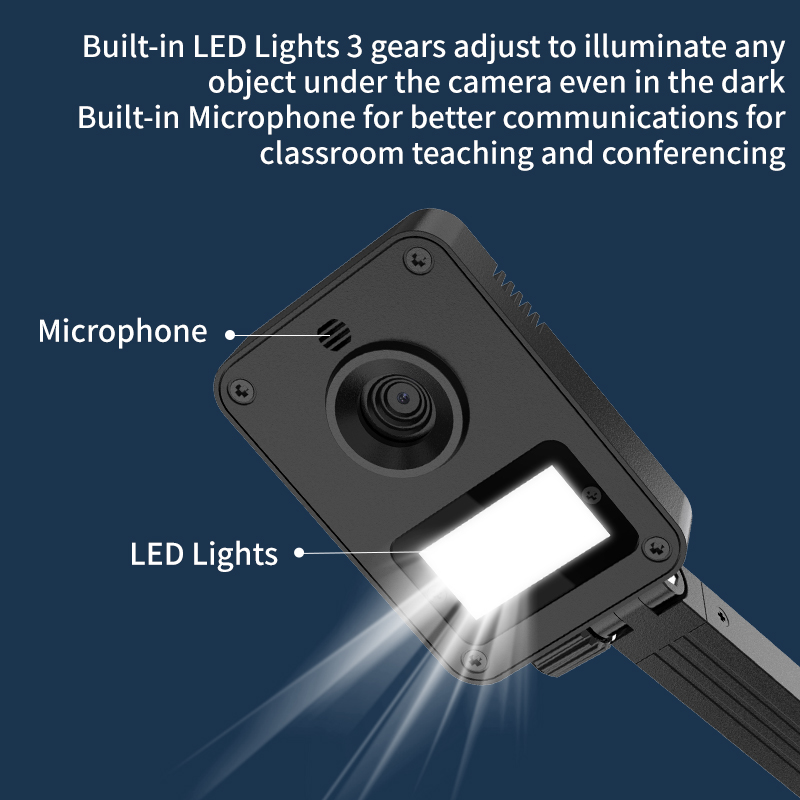 Visualizers Are Perfect For:
· Training
· Education
· Corporate
· Courtroom Evidence
· Broadcast studios
· Video conferencing
· Science Labs
· Dental Labs
· Medical Research
· Presentations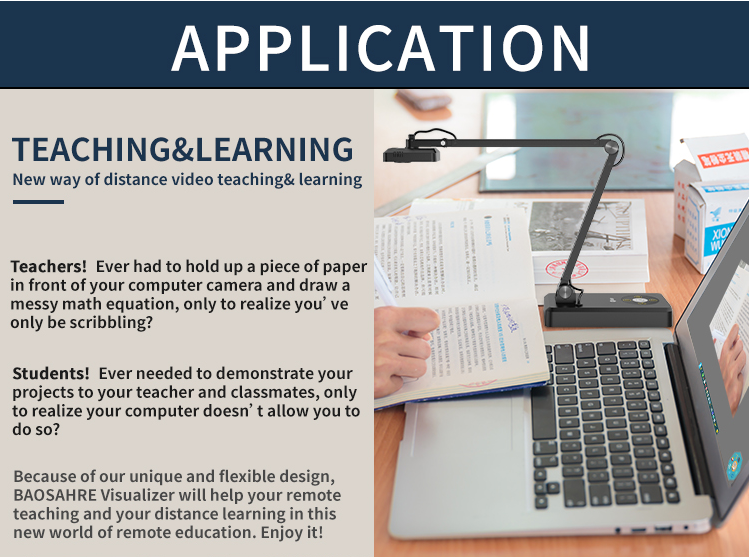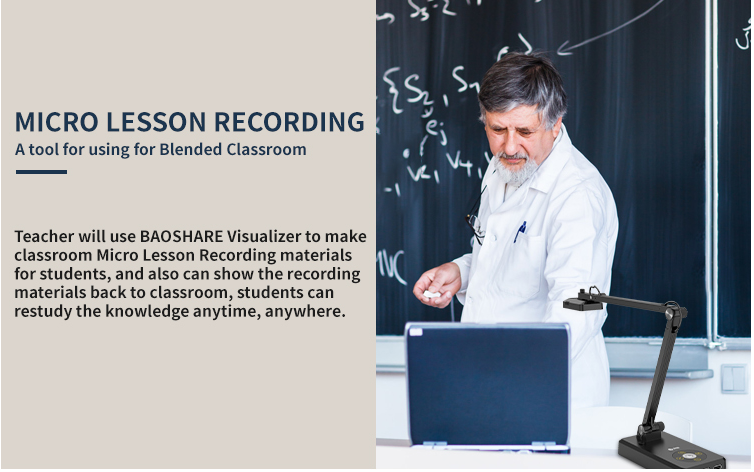 BAOSHARE DOCUMENT CAMERA VISUALIZER
Thank you for reading! We appreciate you stopping be and truly hope you found this article useful and informative.
Be sure to look around at some of our other articles about all things related to document camera visualizer!
Please don't hesitate to contact us if you are interesting.