Using A USB Document Camera Desktop Visualizer Digital Visual Presenter in the Classroom
A document camera Visualizer allows teachers to capture an area of interest and use the content for pre-recorded
videos and live presentations.
Document Camera Visualizers magnify objects and make them easier to see on a student's mobile phone, a projector,
and any computer that's used to display the image. Document Cameras Visualizer can quickly become a go-to for
teachers because they are easy to use with almost any software that supports webcams. Document Camera Visualizers
enable teachers to show students items of interest during a discussion and are even more useful when paired with
annotation tools. In short, document camera visualizers are a great tool that bridges the gap between physical
items in the classroom, and the digital world of blended learning.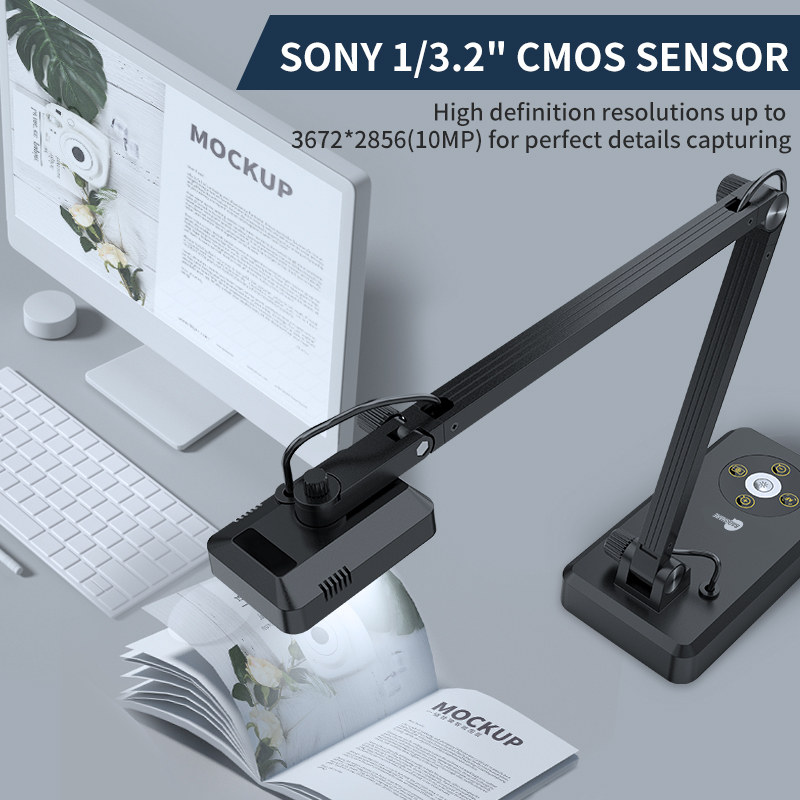 For online learning, the quality of recorded video content is a priority. From writing samples to scientific specimens, maps,
and more, document cameras help you bring objects into the online classroom to make topics come alive. Overall, this
device is a win-win for both teachers and students.
Document camera visualizers are also incredibly versatile so that a teacher of preschool or high school, and beyond can take
advantage of their benefits.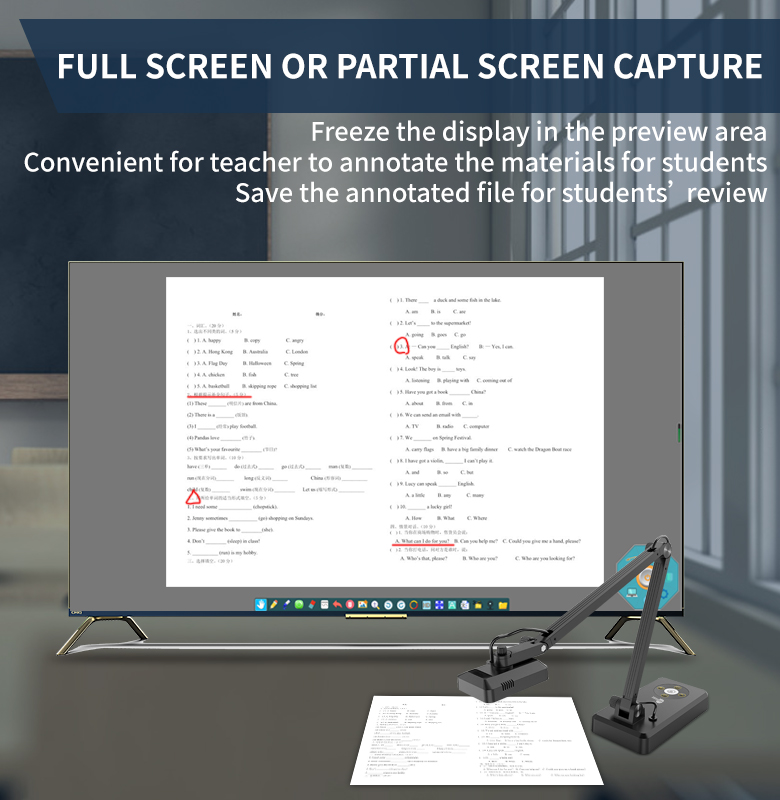 Of course you can also use your document camera visualizer as a webcam source in normal video recording software
to create engaging video content for your learning management system. Document camera visualizer will allow you
to share in-depth concepts and create compelling video content for students to enjoy at their own pace. Document
camera visualizers are extremely versatile, and once you learn how to incorporate them into your online videos,
your students will look forward to the visual richness of your lessons. Document camera visualizer can provide unique
views of materials in your classroom that can transport students directly into the educational details of many lessons.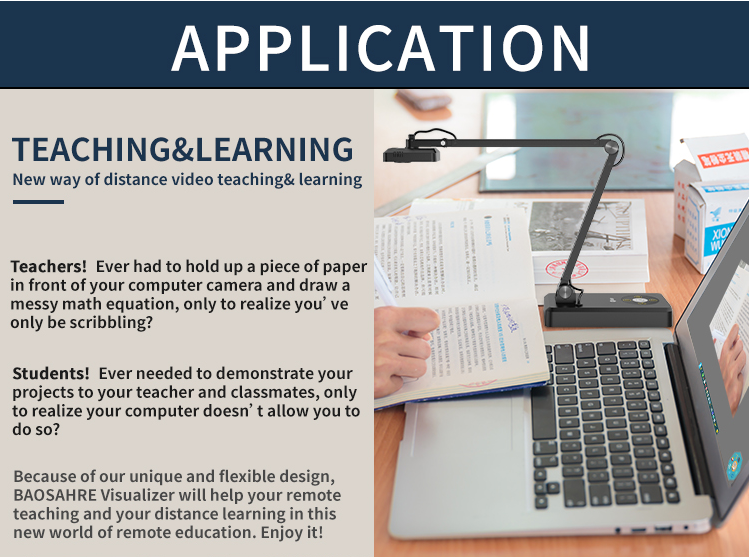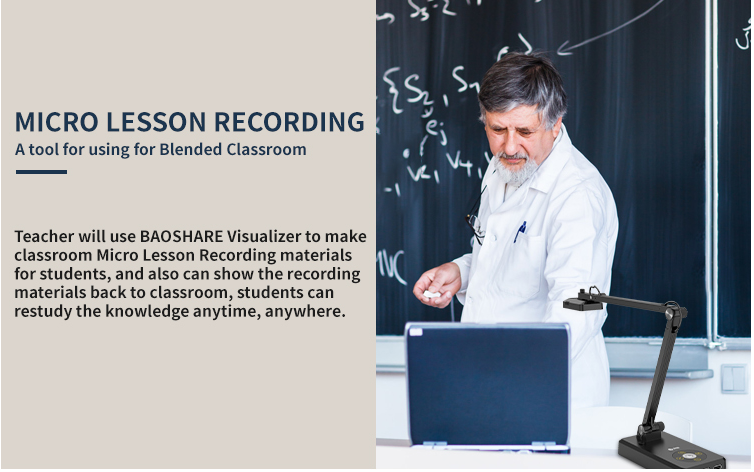 BAOSHARE DOCUMENT CAMERA VISUALIZER
Thank you for reading! We appreciate you stopping be and truly hope you found this article useful and informative.
Be sure to look around at some of our other articles about all things related to document camera visualizer!
Please don't hesitate to contact us if you are interesting.